Convenient
Need a doctor now? We're ready!
At Compass Urgent Care, you never need an appointment. Our experienced physicians are here for you seven days a week, offering outstanding urgent care for Alabama residents. We offer personalized service available for every member of the family.
Office Hours
Monday – Friday: 8 a.m. to 6:30 p.m.
Saturday and Sunday: 8 a.m. to 4:00 p.m.
Caring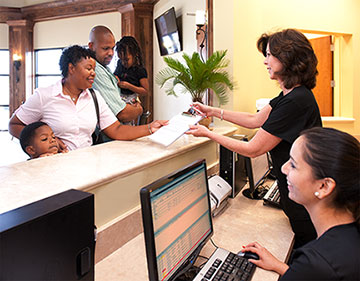 From the moment you walk in the door, our team will listen to your concerns and assess your medical needs in a private, respectful manner. Our medical clinic strives to provide quick, courteous service for any non-life threatening condition, making it easy for you to get back to enjoying life as soon as possible!
Certified

Rest assured that you and your family will receive the best care possible at our walk in clinic. Our designation as a Certified Urgent Care Center by the Urgent Care Association of America means that we've achieved excellence in the following areas:
Scope of Care
Patient Care Processes
Patient Privacy/Rights/Responsibilities
Physical Environment
Quality Improvement
Health Record Management
Services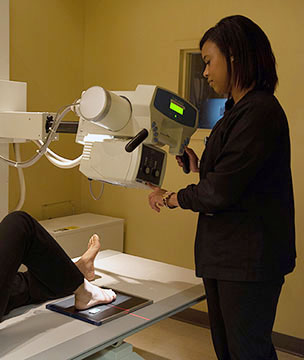 There's no reason to go anywhere but Compass Urgent Care for non-life threatening emergencies.
Our state-of-the-art facility, equipped with on-site digital x-ray, EKG, and a modern lab means "one stop" care for you and your family.
Our medical team will make a quick diagnosis and prompt treatment—without the need for multiple visits and follow-up appointments.
We welcome patients of all ages, from babies to adults. Whether you're around the corner, new to the area, or visiting from out of town, you're always welcome to walk in! We offer convenient, efficient, and friendly medical treatment without an appointment.

For urgent care in Alabama you can trust, visit Compass Urgent
Care.
Our doctors treat:
Blue Immunization Cards
Cuts that Require Stitches
Burns and Scrapes
Fractures, Strains, Sprains
Animal and Insect Bites
Cough, Sinus Infection, Congestion
Cold and Flu Symptoms
Fever, Rash
Earache, Sore Throat
Toothache
Urinary Tract Infection
Gynecological Conditions, Pregnancy Testing
Back and Neck Pain
Headache, Migraine
Dehydration
Abscess Treatment, Skin Infections
Infections, Gout