Relaxation techniques are a great way to help with stress management. Relaxation isn't just about peace of mind or enjoying a hobby. Relaxation is a process that decreases the effects of stress on your mind and body. Relaxation techniques can help you cope with everyday stress and with stress related to various health problems.
Whether your stress is spiraling out of control or you've already got it tamed, you can benefit from learning relaxation techniques. Learning basic relaxation techniques is easy. Relaxation techniques also are often free or low cost, pose little risk, and can be done just about anywhere.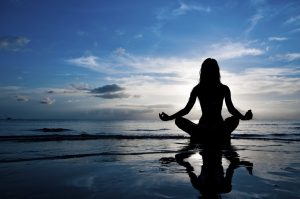 When faced with numerous responsibilities and tasks or the demands of an illness, relaxation techniques may take a back seat in your life. But that means you might miss out on the health benefits of relaxation.
Practicing relaxation techniques can reduce stress symptoms by:
Slowing your heart rate
Lowering blood pressure
Slowing your breathing rate
Reducing activity of stress hormones
Increasing blood flow to major muscles
Reducing muscle tension and chronic pain
Improving concentration and mood
Lowering fatigue
Reducing anger and frustration
TECHNIQUES TO REDUCE STRESS
Take a 5-minute break and focus on your breathing. Sit up straight eyes closed. Slowly inhale through your nose, feeling the breath start in your abdomen and work its way to the top of your head. Reverse the process as you exhale through your mouth.
Slow down.
Take 5 minutes and focus on only one behavior with awareness. When you spend time in the moment and focus on your senses, you should feel less tense.
Your social network is one of your best tools for handling stress. Talk to others — preferably face to face, or at least on the phone. Share what's going on. You can get a fresh perspective while keeping your connection strong.
Mentally scan your body to get a sense of how stress affects it each day. Lie on your back, or sit with your feet on the floor. Start at your toes and work your way up to your scalp, noticing how your body feels.
A good belly laugh doesn't just lighten the load mentally. It lowers cortisol, your body's stress hormone, and boosts brain chemicals called endorphins, which help your mood.
You can go for a quick walk around the block, take the stairs up and down a few flights, or do some stretching exercises like head rolls and shoulder shrugs.
Look, doing a few little things can make a big difference. So the next time you are feeling stressed, why not give one of these techniques a try? What do you have to lose? And more importantly, what do you have to gain?