You want the best in immediate care. Mobile, AL residents trust professionals at Compass Urgent Care to deliver. Our dedicated team of physicians, with over 35 years of combined experience, are urgent care specialists and board-certified. Our staff also includes physician assistants, nurse practitioners as well as professional and caring RNs and medical assistants.
As continuous improvement of quality care and patient services is our goal, we stay up to-date on the latest advances in medicine, cutting edge equipment, and medical research. That way, if you have questions, we have answers.
Dr. O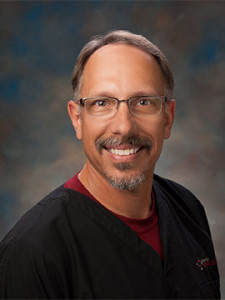 Dr. O (Richard Oyler, MD) is a fourth-generation member of the West Mobile community. He graduated from Baker High School, and is a summa cum laude graduate of the University of South Alabama (B.S. Physics).
Dr. O earned his medical degree from the University of Alabama at Birmingham. He completed a general surgery internship in Birmingham, and a three-year residency in Emergency Medicine at the University of Florida, where he was chief resident.
Dr. O is board certified in Emergency Medicine, and practiced emergency medicine in Mobile for 18 years before opening Compass Urgent Care. He is a member of the American Medical Association of the State of Alabama, and of Mobile County.
Dr. O is a certified MRO (Medical Review Officer), and is qualified to meet the needs of local businesses requiring drug and alcohol testing.
Dr. Paul Fineburg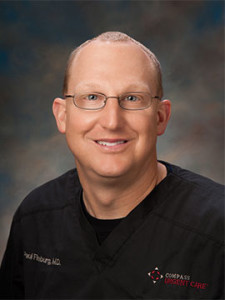 Dr. Paul Fineburg is a board certified Family Practice Physician. He attended residency at Tallahassee Memorial Hospital in Florida. Dr. Fineburg worked at South Coast Family Physicians in Pascagoula, MS for 10 years as a physician/owner before joining our staff at Compass Urgent Care in January 2014. Dr. Fineburg is a resident of Lucedale, MS and enjoys spending time with family, sports and coaching his children's athletic teams.
Dr. Shelia Dillard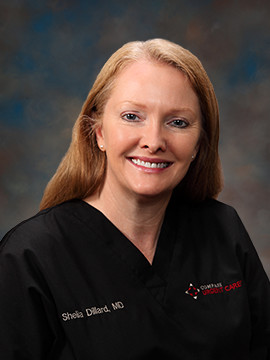 Dr. Shelia Dillard is a board-certified Family Medicine physician. She received her medical degree and completed her residency at South Alabama College of Medicine. She practiced Family Medicine at East Central Medicine Center in Hurley, Mississippi for six years and has extensive Urgent Care experience from her practice at South Baldwin Medical Center Urgent Care in Gulf Shores, AL. Dr. Dillard is a resident of Fairhope. She enjoys reading, long walks, travel and spending time with her family.
Dr. Mark Mitchell
Dr. Mark Mitchell is a board-certified emergency physician. He is a cum laude graduate of Michigan Technological University (B.S. Biological Sciences) and of the University of South Alabama College of Medicine. Dr. Mitchell went on to train in General Surgery at the University of South Alabama Medical Center.
Dr. Mitchell practiced emergency medicine for 31 years before joining Compass Urgent Care, most recently at Keesler Air Force Medical Center and Biloxi Regional Medical Center. He is a Fellow of the American College of Emergency Physicians.
Dr. Mitchell enjoys spending time with his family, golf, fishing, playing trombone, and walking his dog, Darby, at local parks.
Dr. Nancy Weible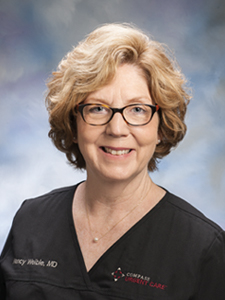 Born and raised in southeast Missouri, Dr. Weible graduated from the University of Missouri-Kansas City's six-year BA/MD program. She completed her Family Medicine residency at Goppert Family Care Center in Kansas City and started her first practice in rural Missouri. Dr. Weible is board certified in Family Medicine and has practiced in several clinical settings including her own clinic in Hattiesburg, Mississippi. Most recently she relocated to Mobile from Tupelo, Mississippi to join the Compass Urgent Care team. Dr. Weible has extensive experience in Urgent Care and especially enjoys treating children. Dr. Weible is married to George Mars, a retired flight engineer and former hurricane hunter. With their combined families they have six children and one grandchild.
Jonathan Parker, NP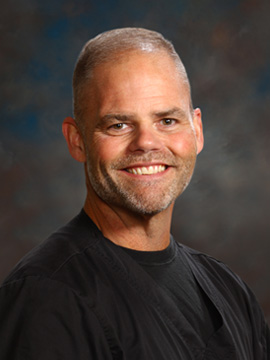 Jonathan Parker is a Certified Family Nurse Practitioner. Mr. Parker retired from the Mobile Fire Department after serving the community for 22 years as a paramedic. After graduating from the University of South Alabama, he spent four years as a registered nurse in the University of South Alabama Trauma Center while attending Nurse Practitioner School at Troy University.Jonathan and his family are residents of Semmes, AL. He enjoys spending time with family, college football and is an avid outdoorsman.